To connect domain to the website:
1. Open section "Domains".
2. Choose domain you want to connect to the website and click Settings.

3. In the domain settings click Edit in the section "Website".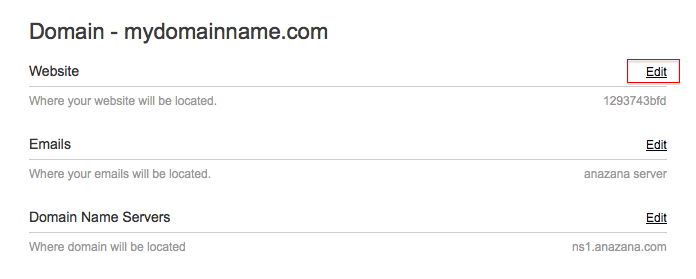 4. Check "anaZana server" and choose the website you wish to connect to the domain.

5. Click Save.
If you purchased the domain name from another domain registrar, then you will need to move it to the anaZana system first, and after that you will be able to connect it to your website.