If you want your customers to be automatically invoiced for placed orders, fill in the required field "bank details", and other requested information in the section "Payment settings".
To activate the function of auto invoicing of customers:
1. Open a website in editing mode and log into the Seller's environment (click on icons "Database", section "Orders").
2. In the Seller environment, go to the "Payment settings", tick the payment method "Bank Transfer Payment", fill information in the fields "Bank details", "Additional Invoice Info", "Payment terms (in days)", and put a tick in the "Send invoice to buyer's e-mail".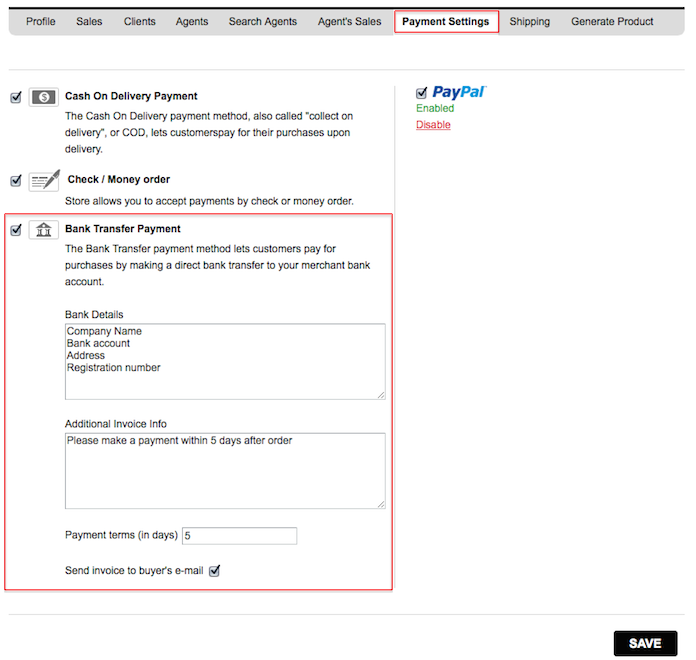 3. Click "Save".
* If the field "Send invoice to buyer's e-mail" is not ticked, the invoices will be automatically generated and kept in the orders database, but will not be sent to customers by e-mail.