To translate a website page:
1. Click on icon Structure
2. Click on the name of the page you want to translate
3. Tick the languages you want to show this page on your website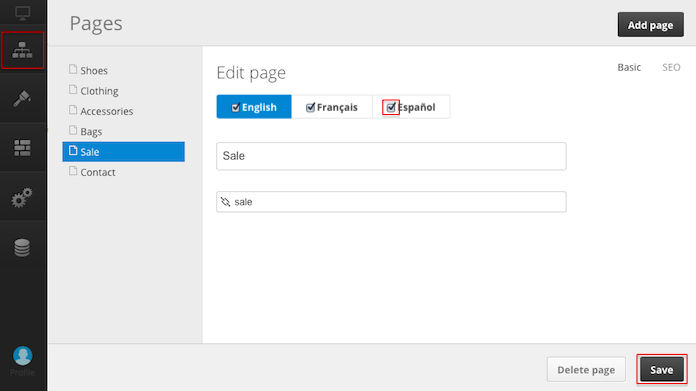 4. Click on the language (active language is highlighted in blue) and type the title translation.
5. Click Save