To add video in the detailed product description:
1. Log into product editing mode and press the "Detailed Description"
2. Press the "Video" icon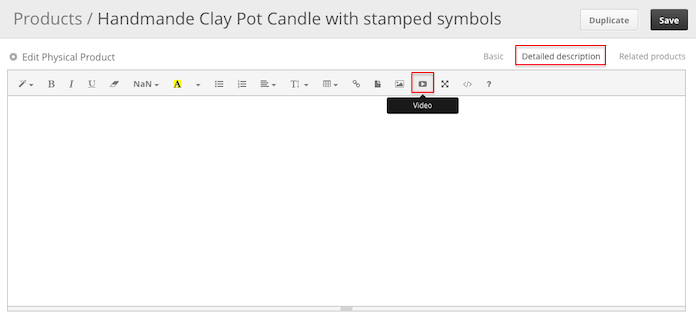 3. Copy the link of the video you want to post on from YouTube, Vimeo, Vine, Instagram or DailyMotion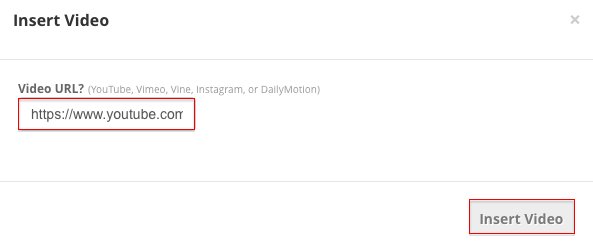 4. Press "Insert video" 
5. Press "Save"