To add a Shipping Zone (Delivery Area):
1. Open the page in the editing mode and log into the Seller's account (press "Database" and then "Orders" section)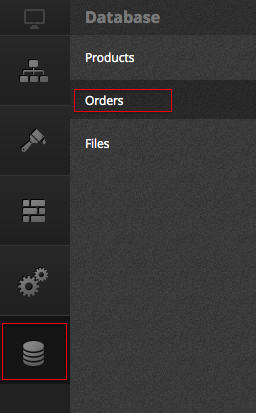 2. Click on "Shipping" and press "Add Shipping Zone"

3. In the popup window, type the "Shipping Zone Title" (Delivery Area)
4. Tick one or more countries, related to the shipping zone/delivery area.
5. If you want to limit the delivery area, in the "ZIP/Postal Code" enter the postal codes where the delivery will be executed. You can substitute any of ZIP/Postal Code numbers with the symbol "*". The symbol "*" means that that place can be any number.
For example, if you want to add shipping/delivery only in California enter "9****". In this case, the product will be delivered only if the delivery address postal code starts with "9".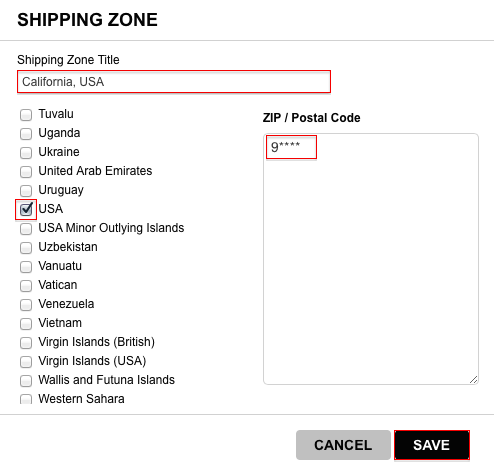 6. Press Save.
NOTE: You can add an unlimited number of shipping zones/ delivery areas and indicate the delivery methods and cost for each zone.