At least one shipping zone (area) must be connected to be able to add a shipping method.
To add a shopping method:
1. Open the page in the editing mode and log into the Seller's settings (press "Database" and then "Orders" section)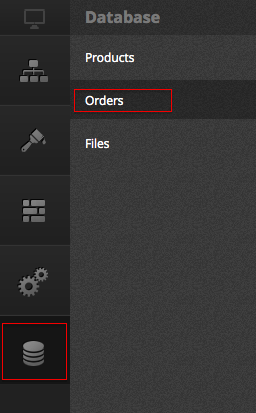 2. Click on "Shipping" and press "Add Shipping Method"

3. In the popup window "Shipping Method" add "Shipping Method Title" and "Default Price". This Price will appear by default in case of the absence of specified additional delivery options.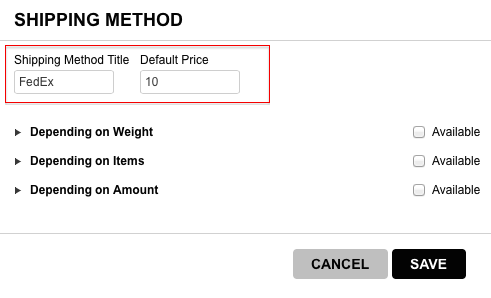 4. If you want to install additional delivery options, click on the option name and fill in the fields.
You can add the following delivery options:

- Depending on the Weight

- Depending on the Number of units (quantity)

- Depending on the Price of the order

5. If you want to apply shipping/delivery options, check "Available". If shipping/delivery options are not enabled, then the website will reflect the "Default Price."
6. Press Save.
You can add multiple shipping/delivery methods. When ordering, the customer always sees the best available shipping/delivery price.