The website title is important for Search engines like Google , Bing, Yandex and other. Use the main keywords of the website in title. The title should be not longer than 70 symbols (including spaces).
To enter the Title of the website:
1. Click on "Settings" in edit mode of the website
2. Open section "SEO"

3. In the "Website Title" field type the Title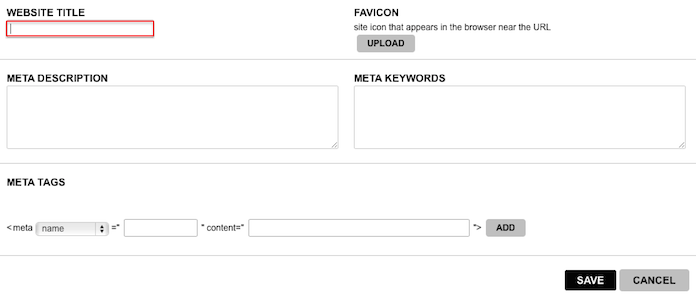 4. Click Save.