How to add a link:
1. Open block in edit mode and type in the text you want to link (for example, Click here).
2. Highlight the text with mouse and click the Insert/edit link icon.

3. Enter or paste URL in to the Popup window that you want visitors to go to when they click the link into the "Link URL" field (for example, http://www.google.com).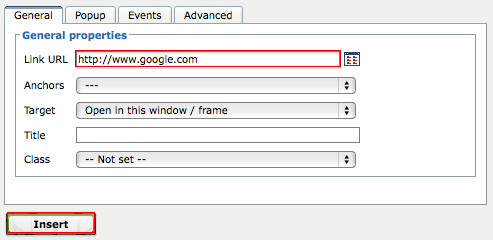 4. Click Insert.
*Link should be entered with "http://"