To add a video from Vimeo to your webpage:
1. Open vimeo.com and upload your video or search for existing one.
2. Open video and click the "Share" button.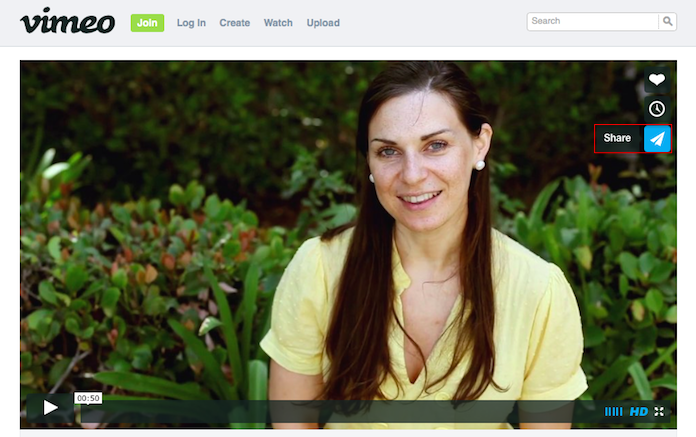 3. Choose "Embed" and copy selected code.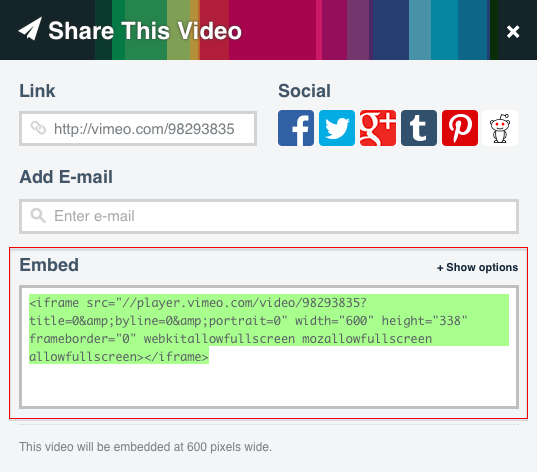 4. Open "Text" block editor of your webpage.
5. Click on "html" and you'll see a box expand.
6. Paste the code and click "Update".
7. Click Save.