In order to add a "Sales Letter" block:
1. Just drag and drop block icon to the place you want to the place you want to locate the block and it automatically opens for editing.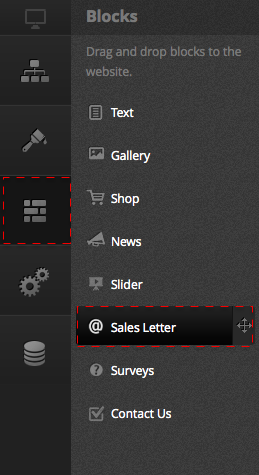 2. Setup the block width. By clicking on the block width squares you can change a block width, making it 1, 2, 3 or 4 blocks wide 

3. Enter block title and description. If you have website with several languages, check the check box next to language, click on the language code and fill in the fields.