To register a domain: 
1. Place mouse cursor over the "Profile" icon and click section "Domains"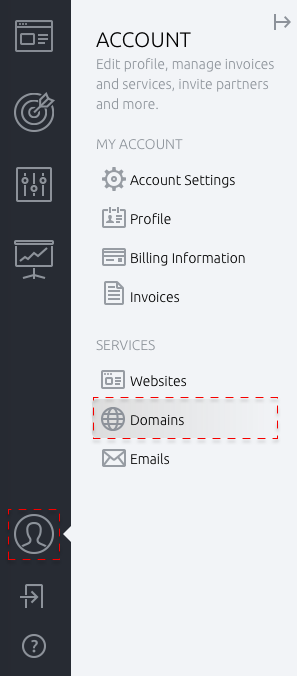 2. Click "Buy Domain"

3. In the Domain Name Search field, enter the domain name you want to register. Select the domain name extension. Check domain name availability by click on "Search Domain"
4. If domain is available for registration click "Buy", located in front of domain name you wish to register, or select two or more domains and click "Buy Selected".
5. Enter valid domain owner contact information. Click "Save".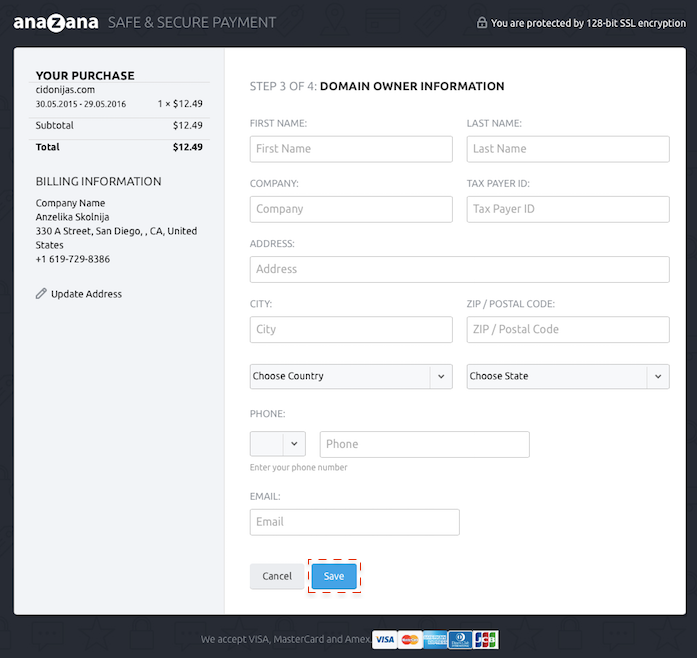 6. Check information and Approve domain registration.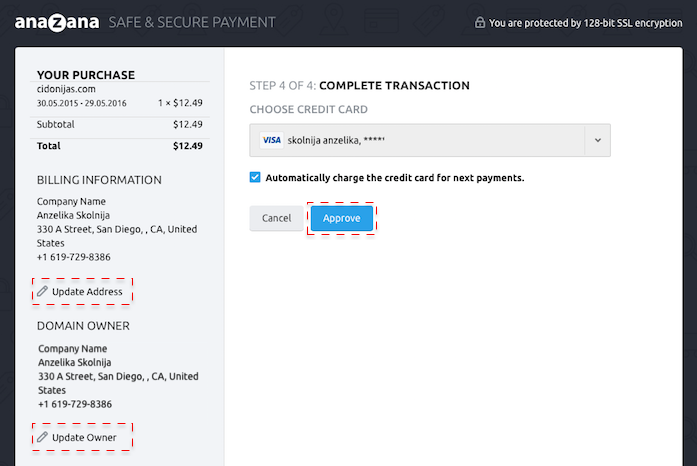 7. Domain will be registered and added to your Domains list