To enter the customer database:
1. Place mouse cursor over the "CRM" icon and click "Orders"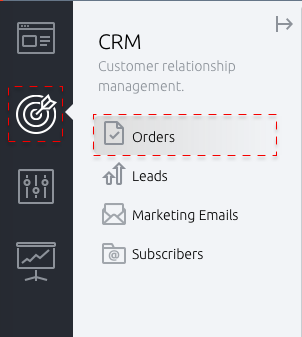 2. Within the Seller environment, click on "Clients" and open the client database.

3. If you want to view the customer's order history or contact the customer press the customer's name.

4. If you want to view order details or change the status, click on the order number.