All e-shop orders are automatically registered in an Orders Database. Notifications about orders are automatically sent to both the buyer and seller e-mails.
To access Orders Database:
1. Place mouse cursor over "CRM" icon and click "Orders"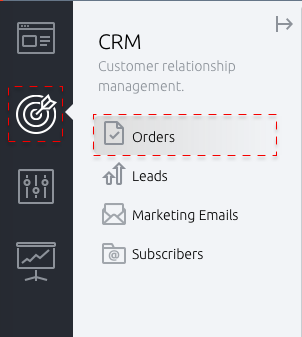 2. Open "Sales" in the Seller's environment to see the Order Database.

3. If you want to view the details of the order or change its status, click on the order number.