To add a Client:

1. Open the section "Clients"


2. Click on "Add Client"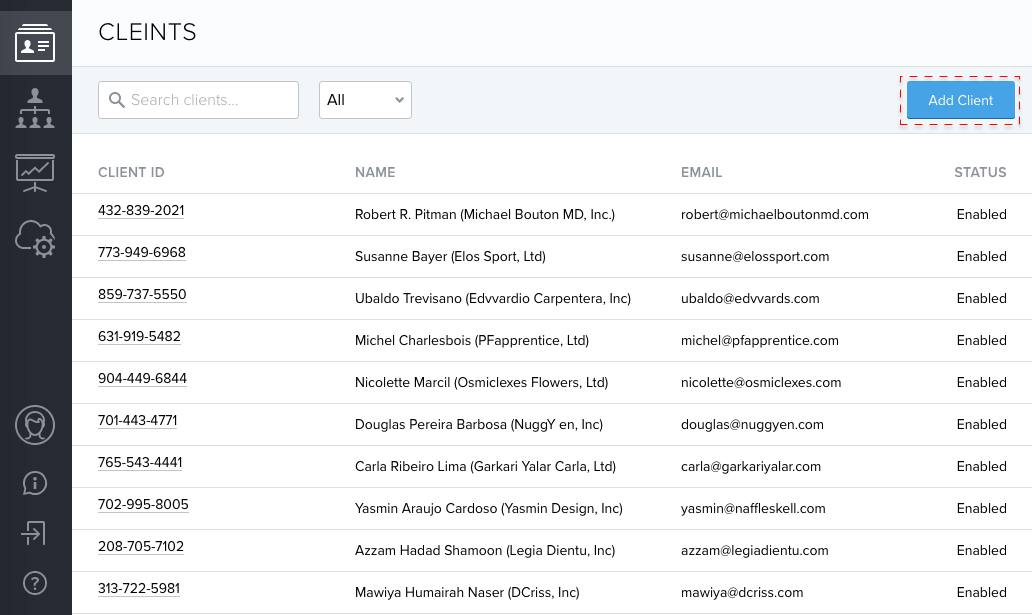 3. Insert information and click on "Save".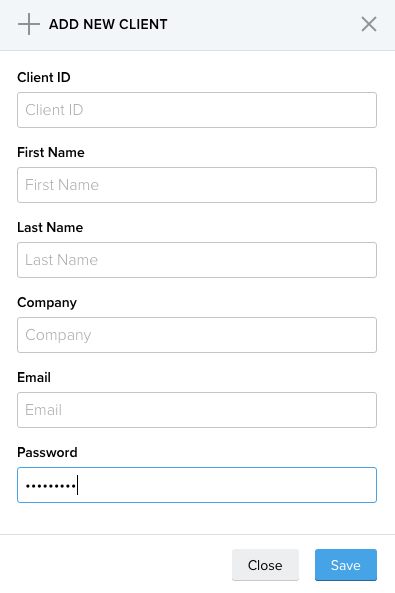 New Client added to the account. Now you can create a website, register a domain, and create an email by clicking on the Clients' ID.
Client also can login to edit their website using the client's email address as a login, and the password.