To add or edit a Manager or an Administrator:

1. Open the section "Managers"
2. Click on "Add Manager"

3. Insert information and click on "Add Manager".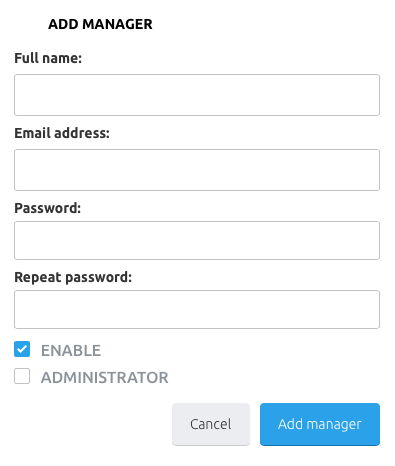 New Manager was added to the account. Manager's username is the inserted e-mail and password.
To edit a Manager click on the user name in the list of managers.