To add images to gallery block:
1. Move the cursor over the "Gallery" block and click Upload image.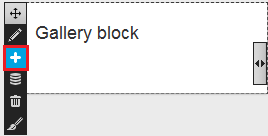 2. Click the "Upload file" button and select images from your computer. You can upload up to 25 photos at one time. Photos may not be more then 16 Mb each.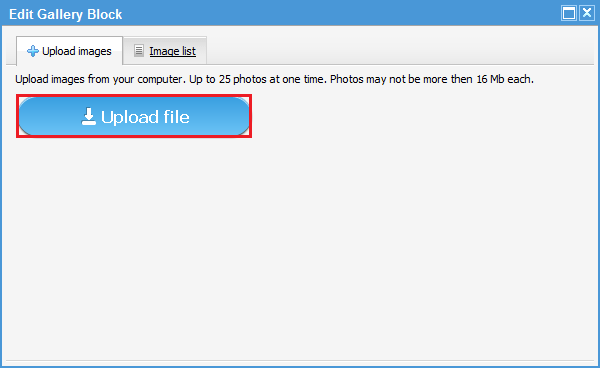 3. When images are selected click on "Upload". 
You will see the process of uploading images in the system: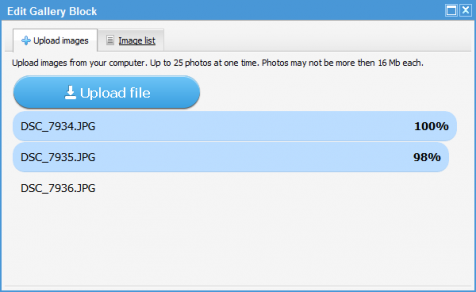 4. When images are uploaded, a list of images will open. Select the check box for image you want to add and click Add to block. Close the window.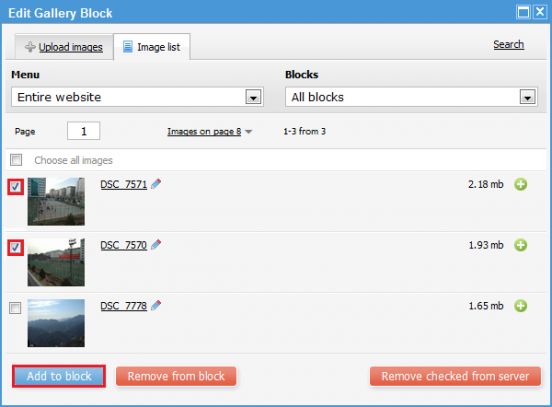 Images are now added!
All uploaded images are automatically saved in the system data base. You can add uploaded photos from the list to your website.