To connect a domain to a website:

1. Log in to your myservicewebsite.com account

2. Go to the Settings section, the Domain category

3. Type the desired domain name in the search field and click Check Availability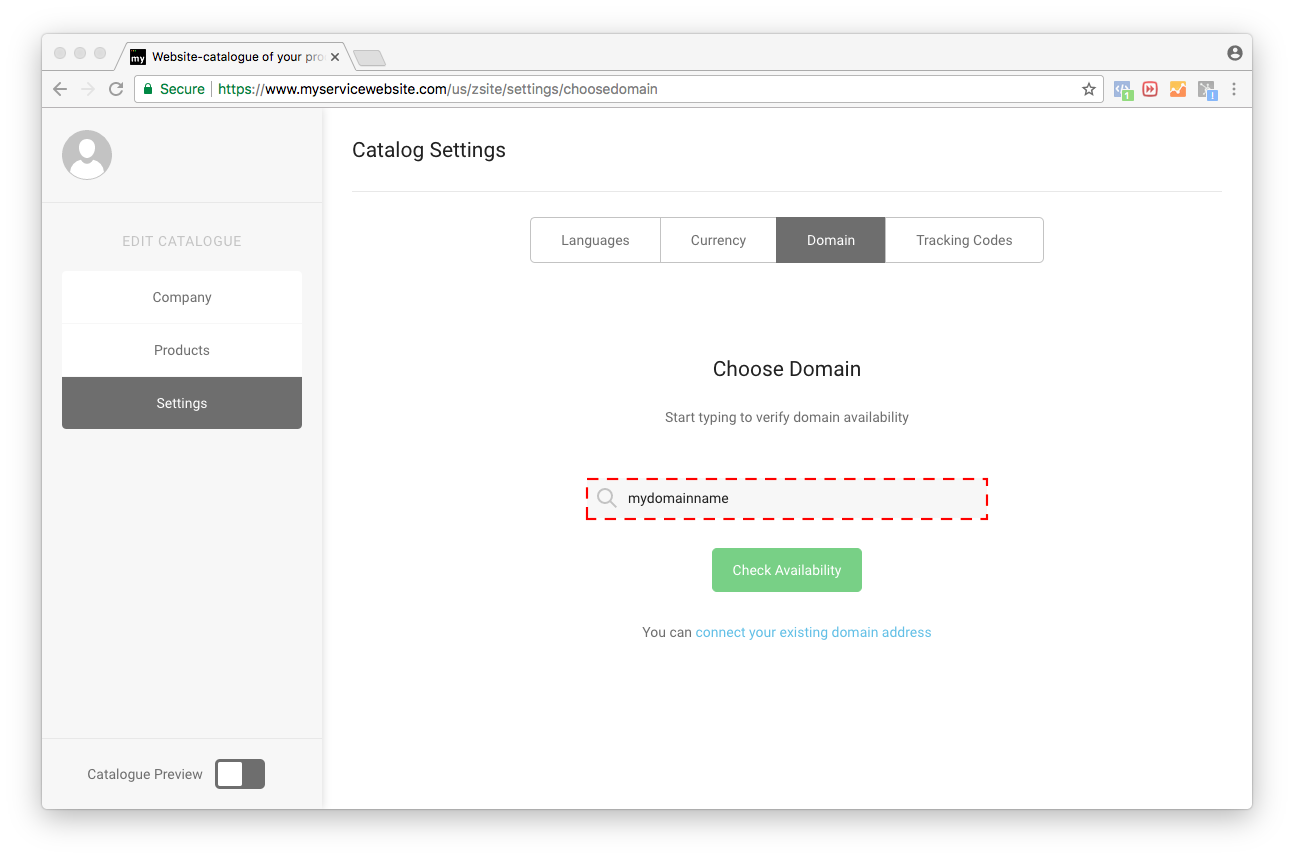 4. Select the address that you want to connect to the website by clicking on it (the address you selected will appear with the green check box next to it) and press Choose the Domain.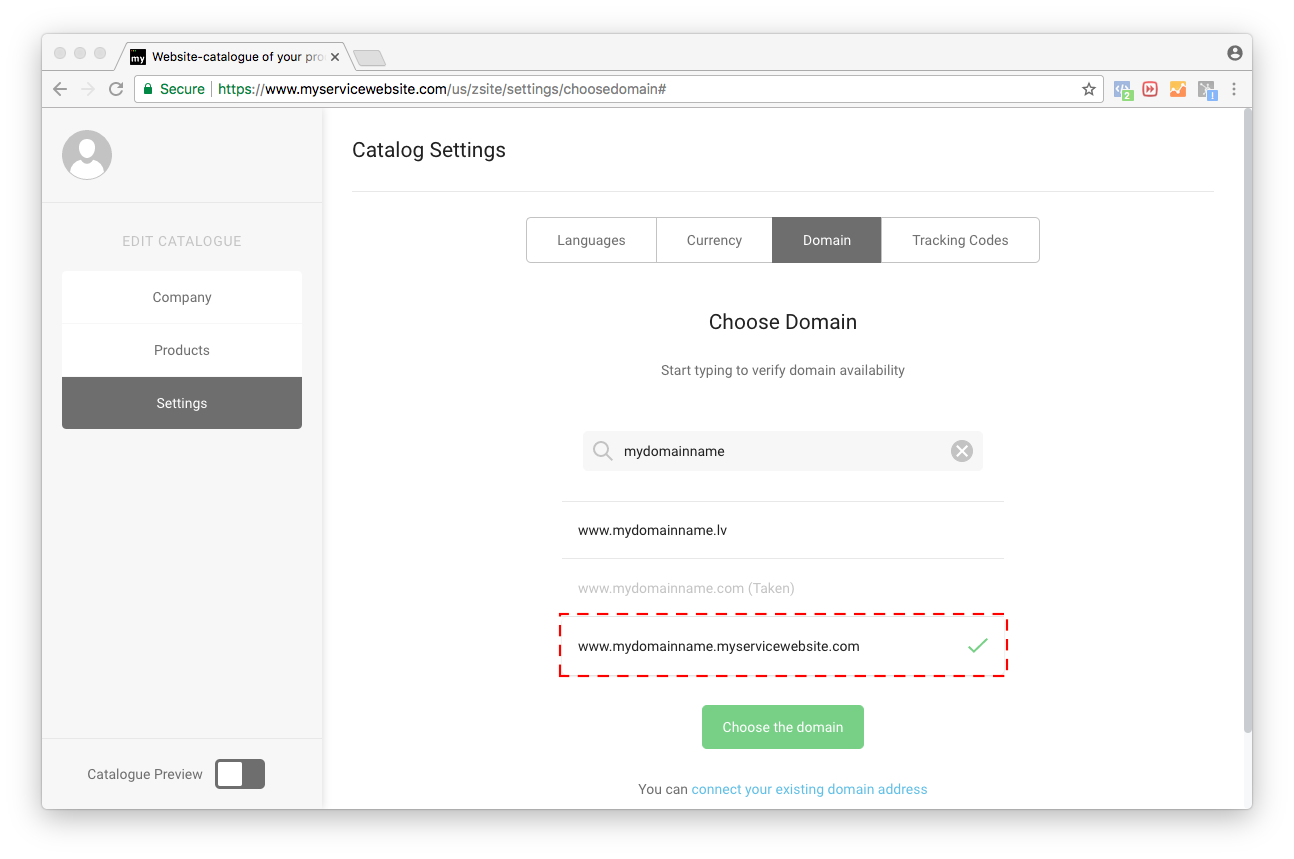 5. The address is connected to your website.