To set shipping options of the product:
1. Make sure Payments are connected first 
2. Open the Product in editing mode and check the "Payments" field.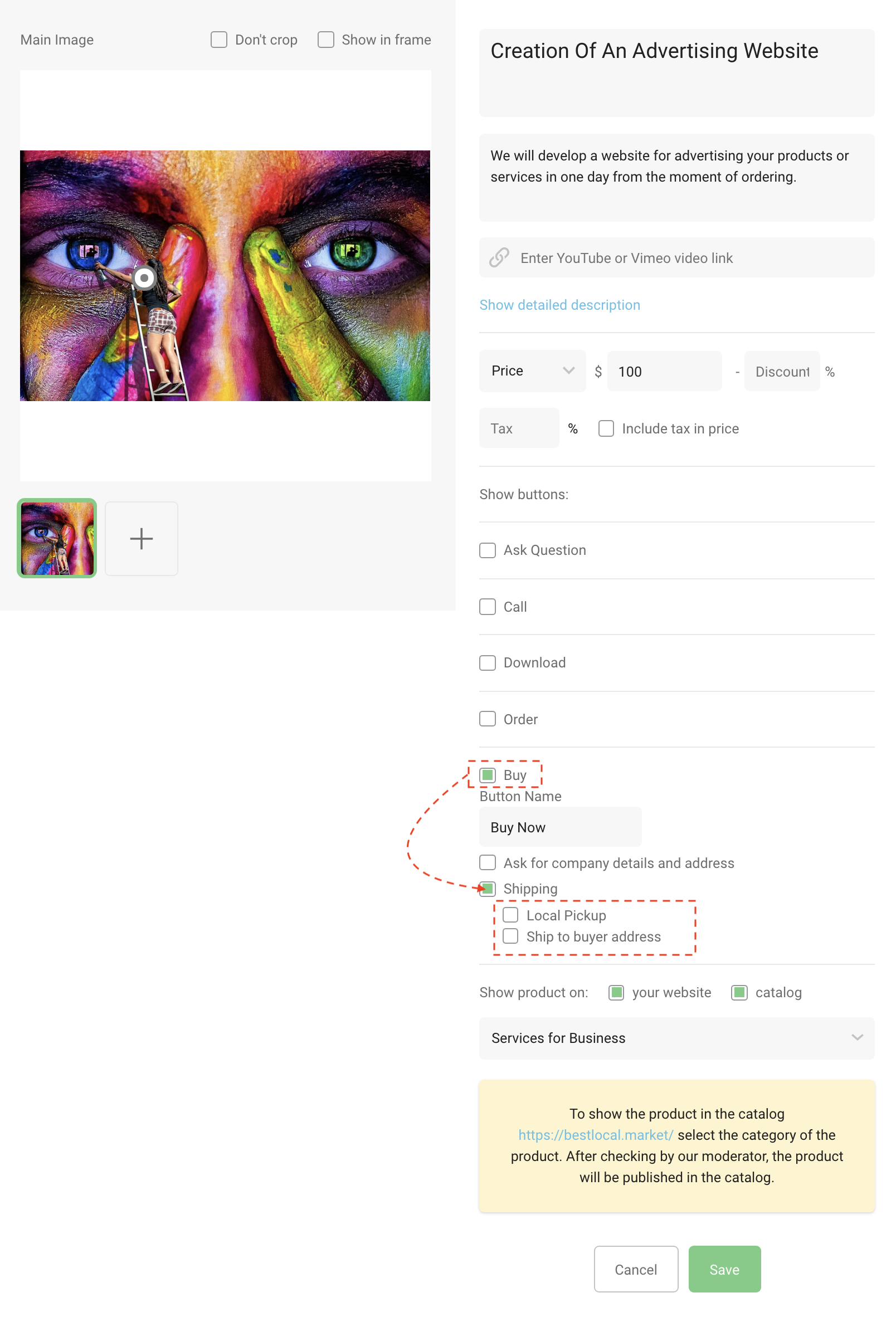 3. Check the "Shipping" field.
4. Choose which of the shipping methods you want to add for this Product and check the appropriate fields.
4.1. Local Pickup. Insert the address of your place.
4.2. Ship to the Buyer's address. Please provide price for delivering to the buyer's address and fill in the additional fields displayed in the Purchasing Form.