The BUY Button's label and settings of Purchasing Form can be different for each Product/Service.
To make the settings, Payments must be connected first (Tutorial here).
1. BUY button. The BUY button appears by default. You can customize the label of the BUY button. Open Product in Editing mode and check the BUY button. Label the button as you need.
2. Request Buyer's information. There are fields in the purchasing form where the buyers can fill in the address and other details of their business.
3. Shipping. You can offer two delivery options:
3.1. Local Pickup. Insert the address of your place.
3.2. Ship to the Buyer's address. Please provide price for delivering to the buyer's address and fill in the additional fields displayed in the Purchasing Form.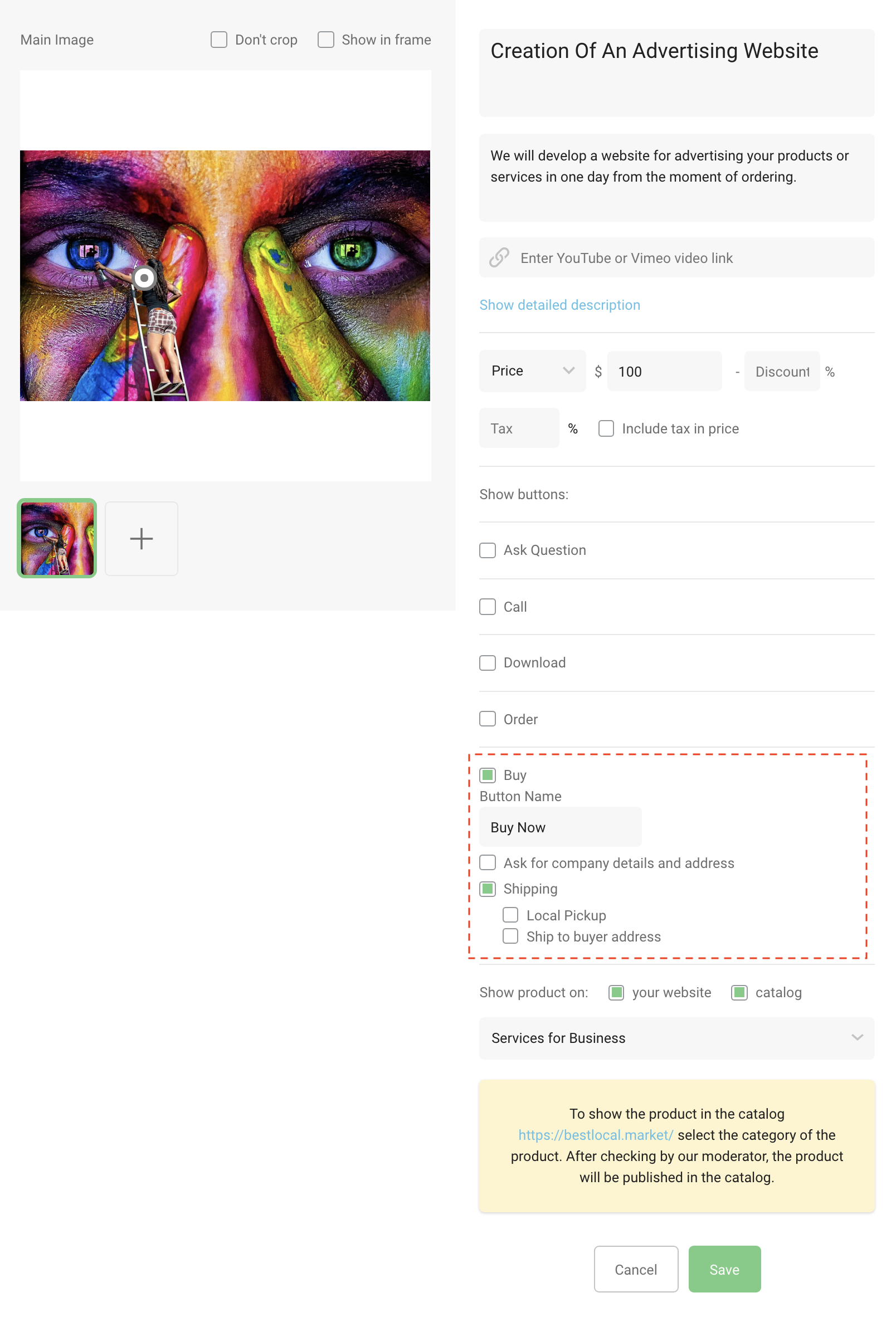 An example of a purchasing form