You can add multiple languages ​​to your website.

Language settings:

1. Default Language 
The language you wish your website opened by default when typing the website domain name in the browser. Set the main language by clicking the checkbox.
2. Delete Language 
When deleting the language from the list you will also delete all the translations made on the website.
3. Enable/ Disable Language 
Language can be temporarily disabled for a website visitors. When you switch off the language, the created content is not deleted.
4. Add Language 
Select a language from the list by clicking on the "+" icon. If you did not find the desired language in the list, please email us to support@anazana.com and we will help to connect it.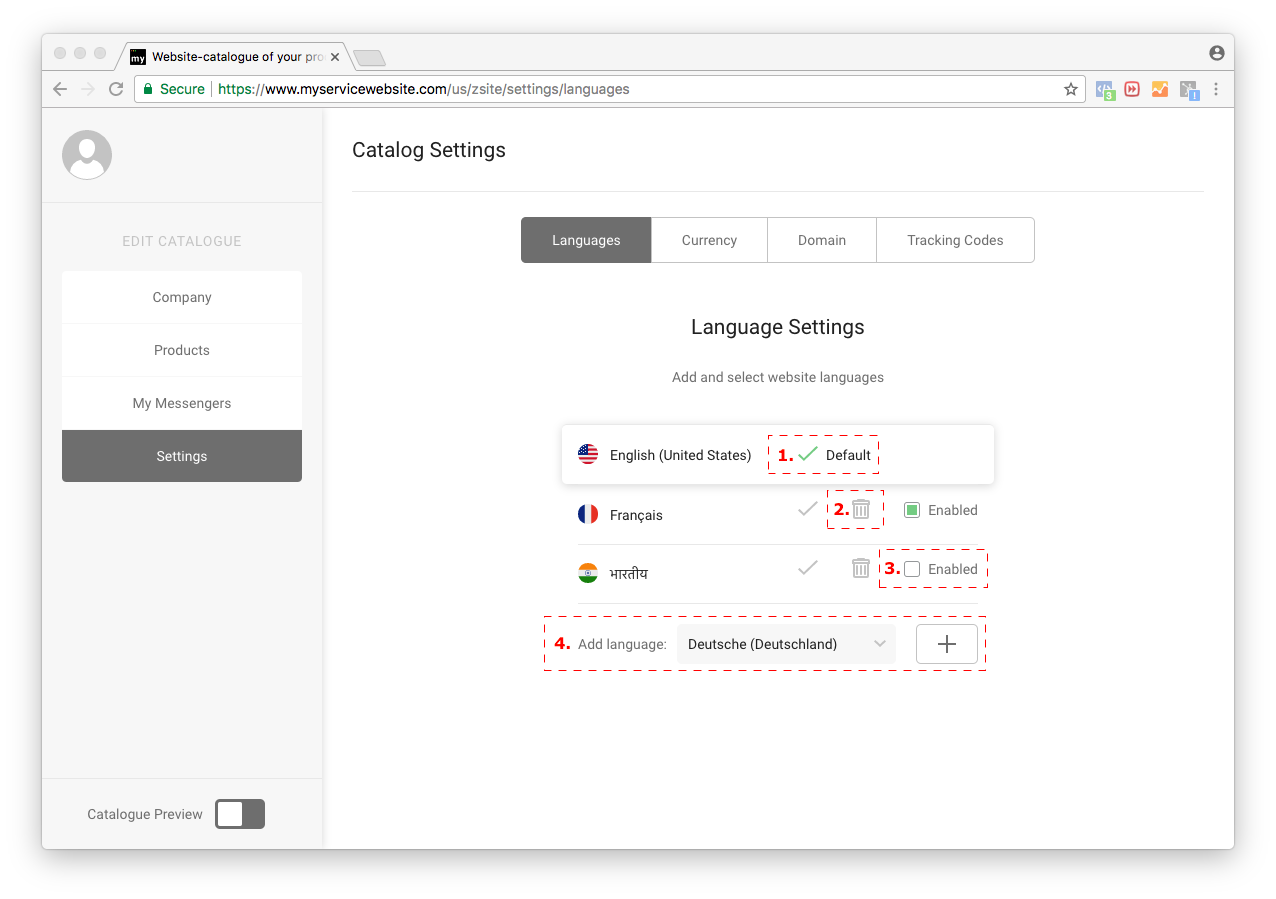 How translate a website
When languages ​​are added you must translate information you have on your main language page.

1. Company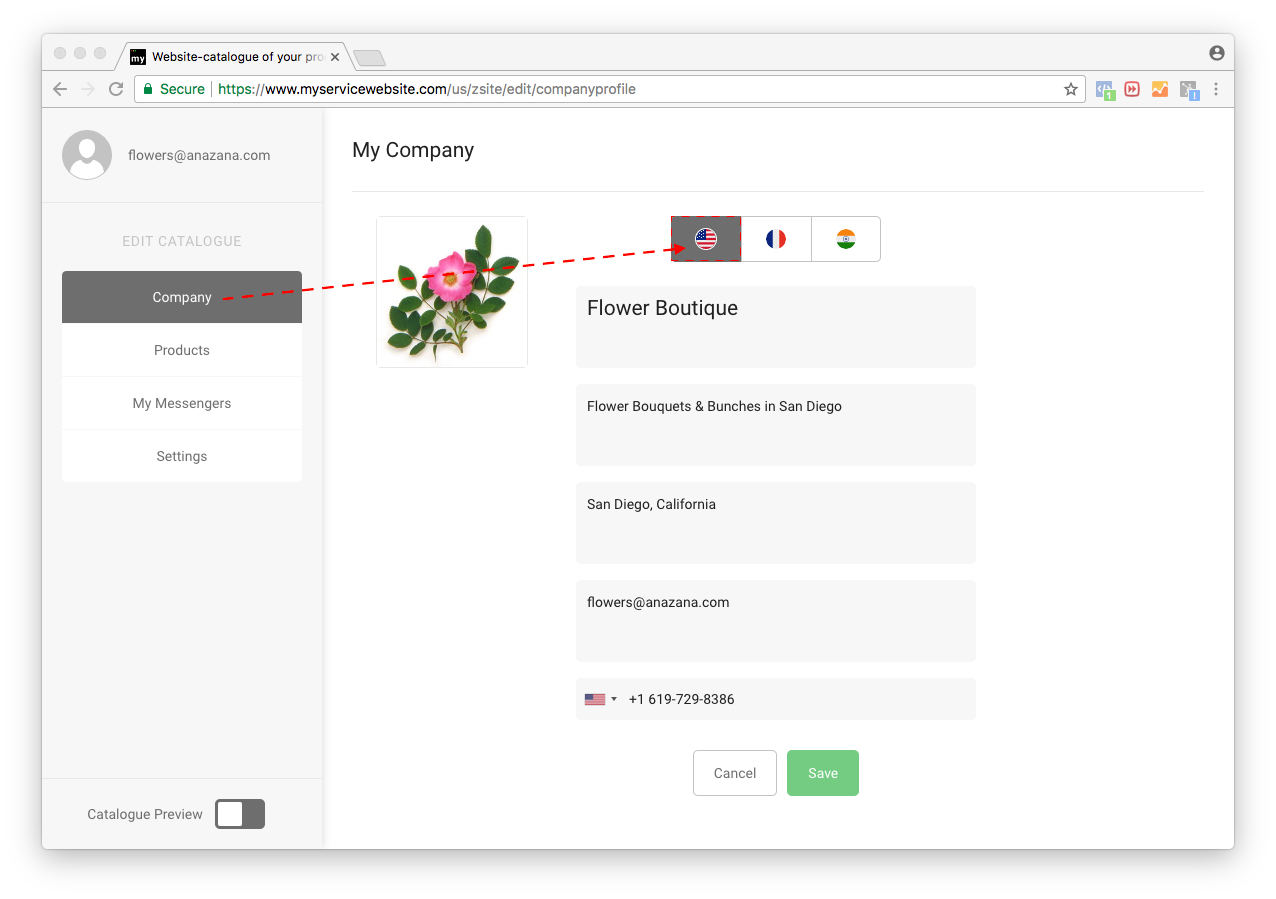 To translate a company information, click on "Company". The active website language is highlighted with a gray background. To translate information about company to other language, click on the language icon you wish to add translation.

2. Products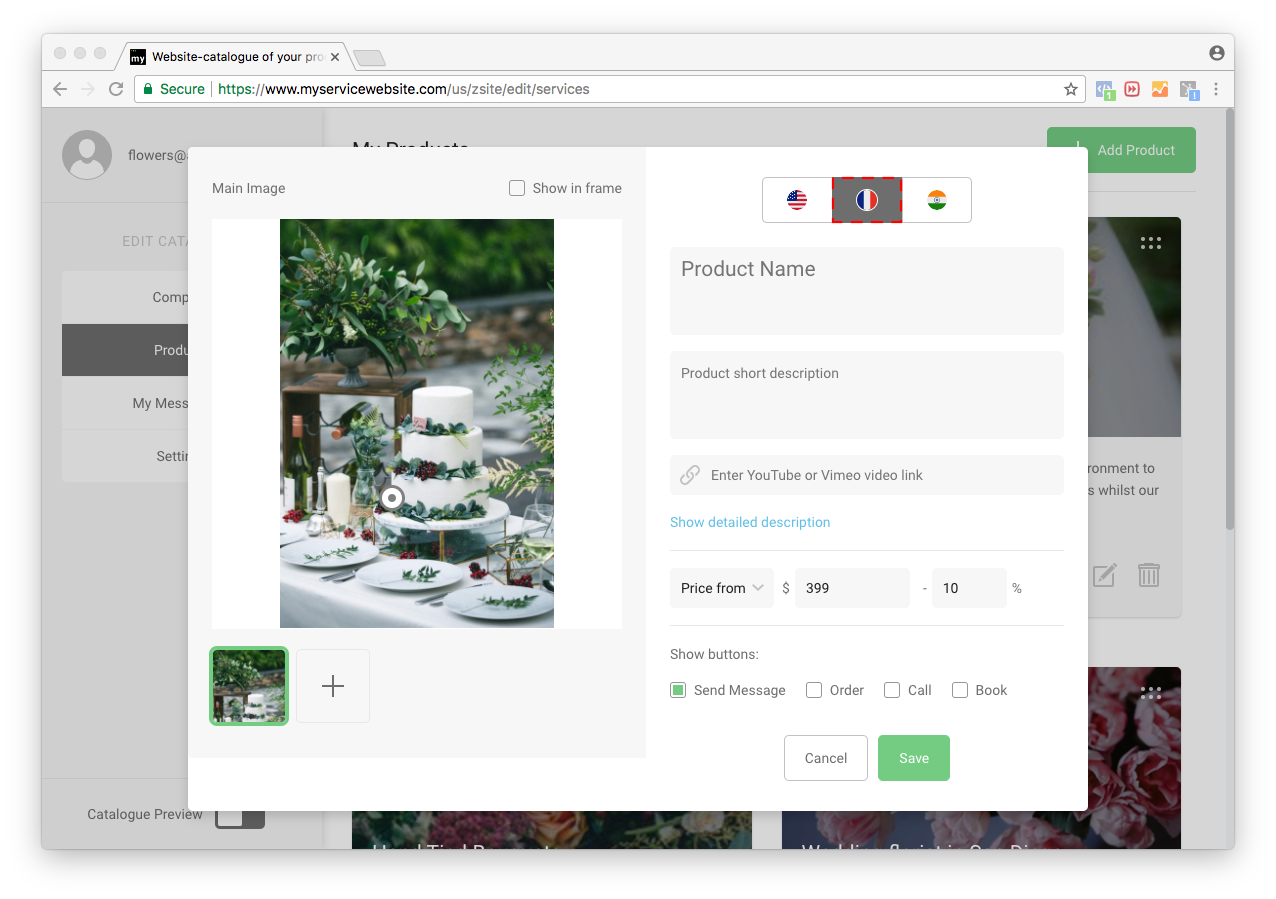 To translate Products, click on the "Edit" button under the product you want to translate. In the editor, the active language is highlighted with a gray background. Click on the language icon you want to translate. Add information in the selected language and click "Save".