To add links to your company's social network profiles (Facebook, Twitter, and Instagram):
1. In the website editing mode Open Settings > Company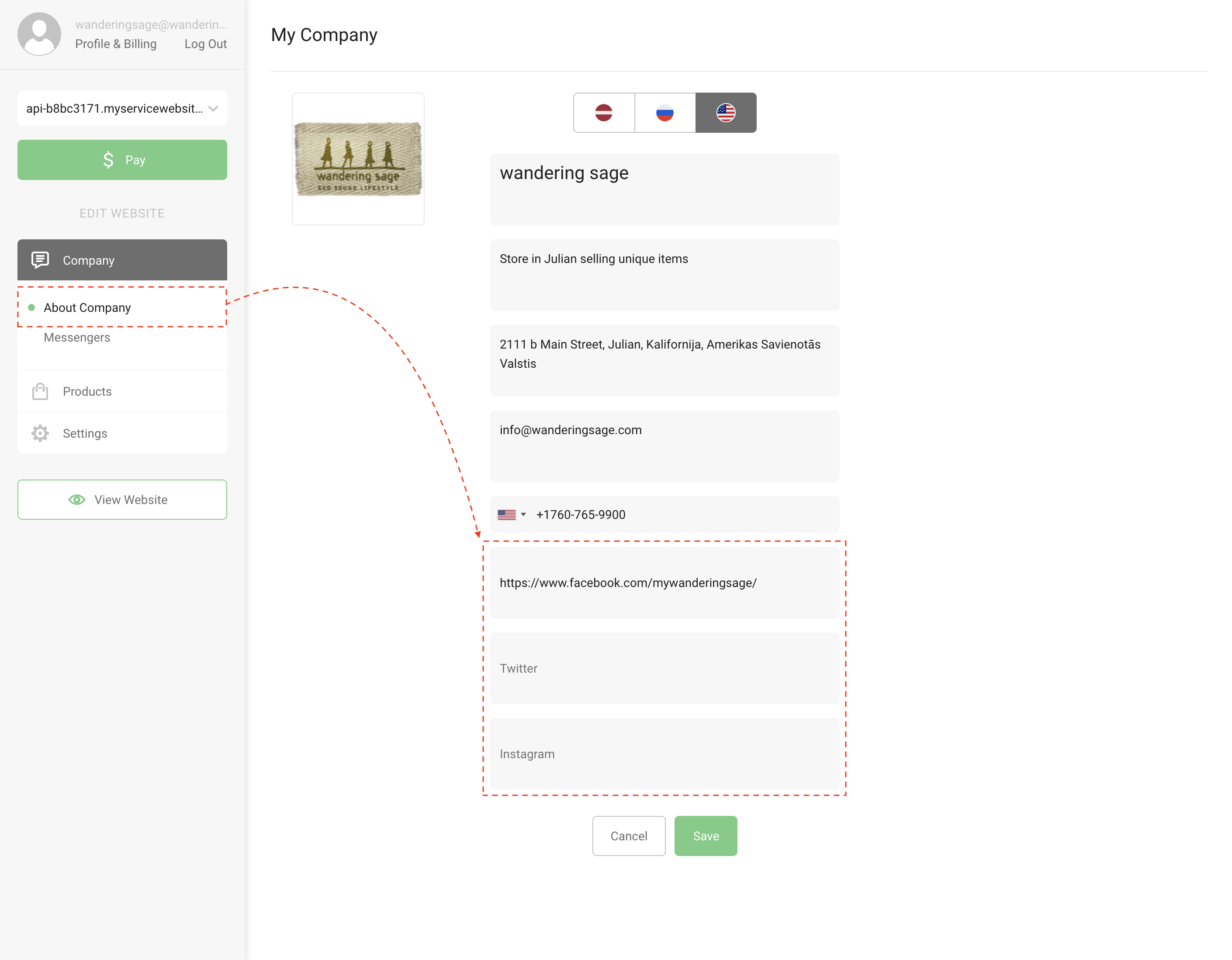 2. Copy links of your company's social profiles in the relevant fields.
3. Save.
Links to social network profiles will appear at the top of the website, under "Info and Contacts," as well as at the bottom of the website.