Facebook Business Account Creation
To create a Facebook business account:
1. Open this link: https://business.facebook.com/create
2. Click on "Create account"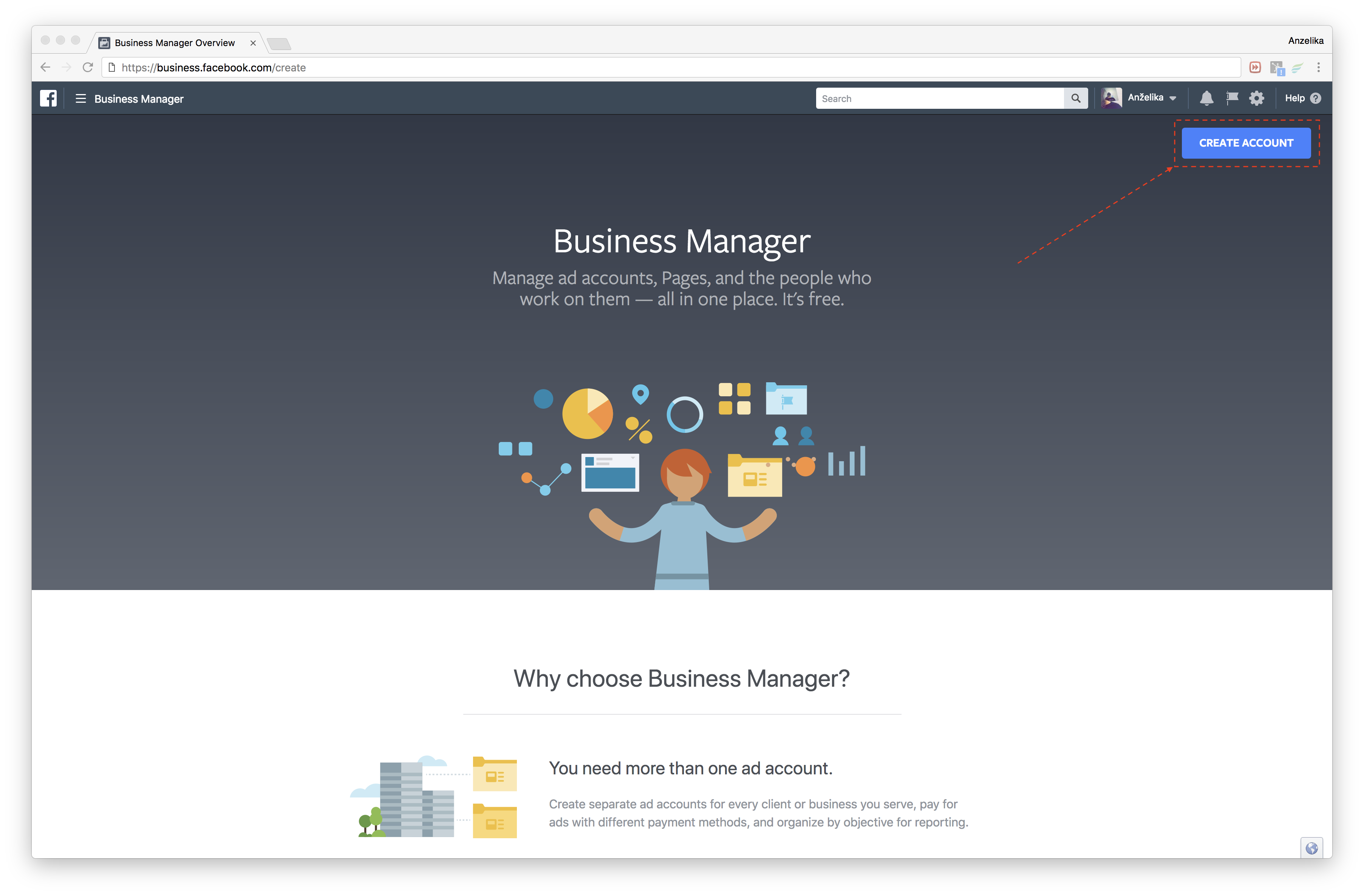 3. Type in the name of your Business and click on "Continue"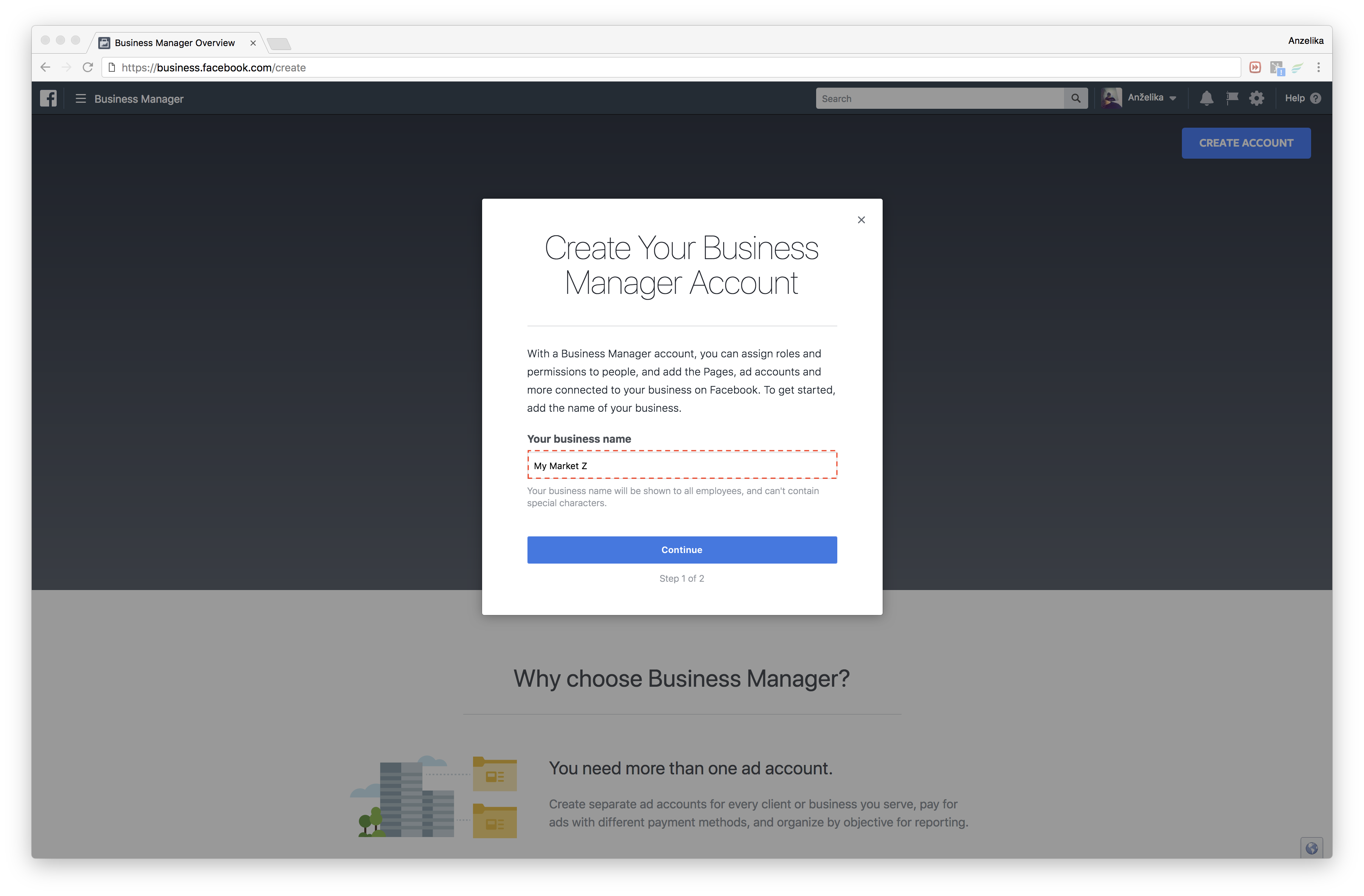 4. Enter your name, last name and your company e-mail address. Click on "Finish".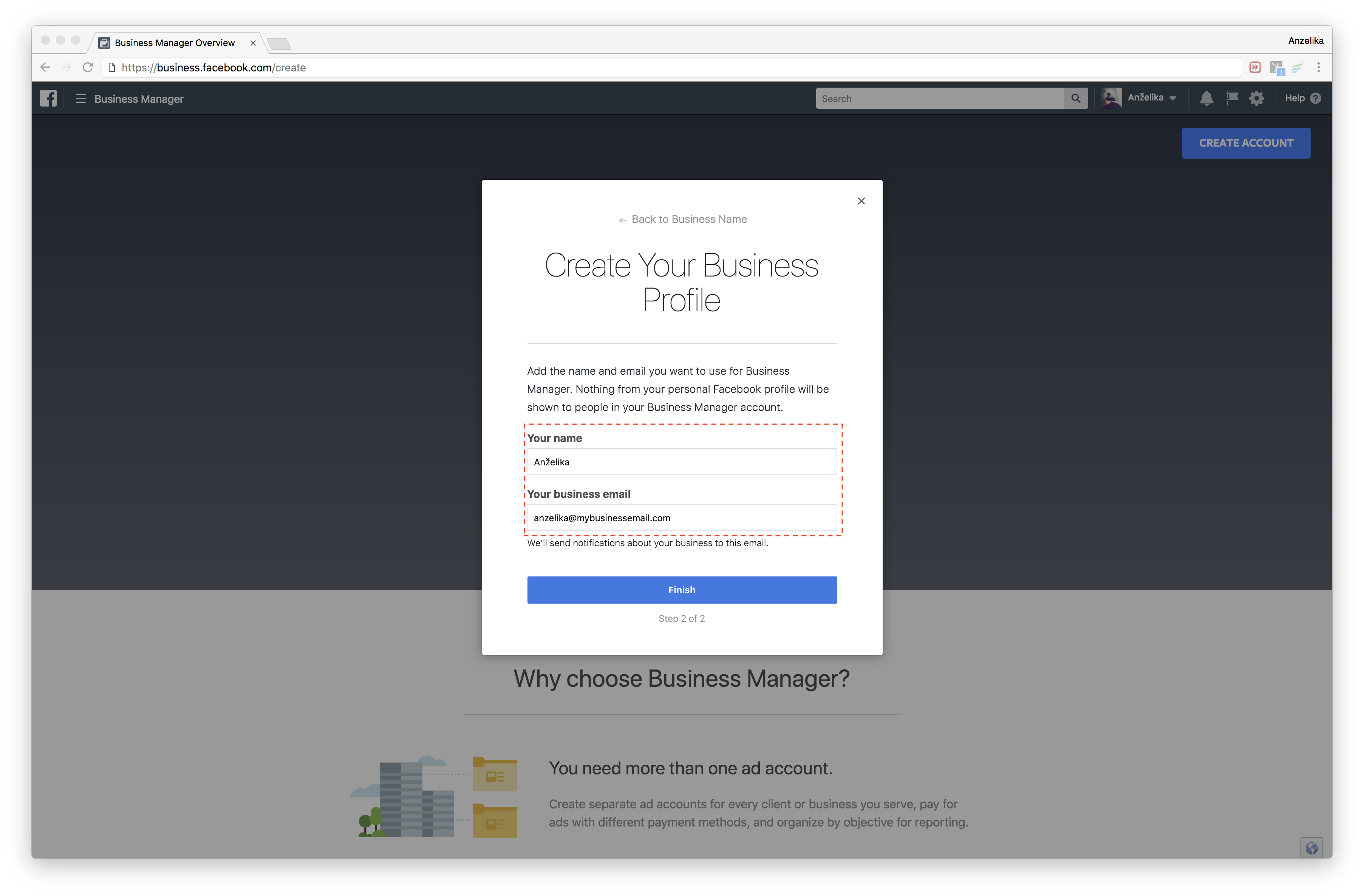 How to grant administrator's privileges to another user?
1. Click the "Settings" icon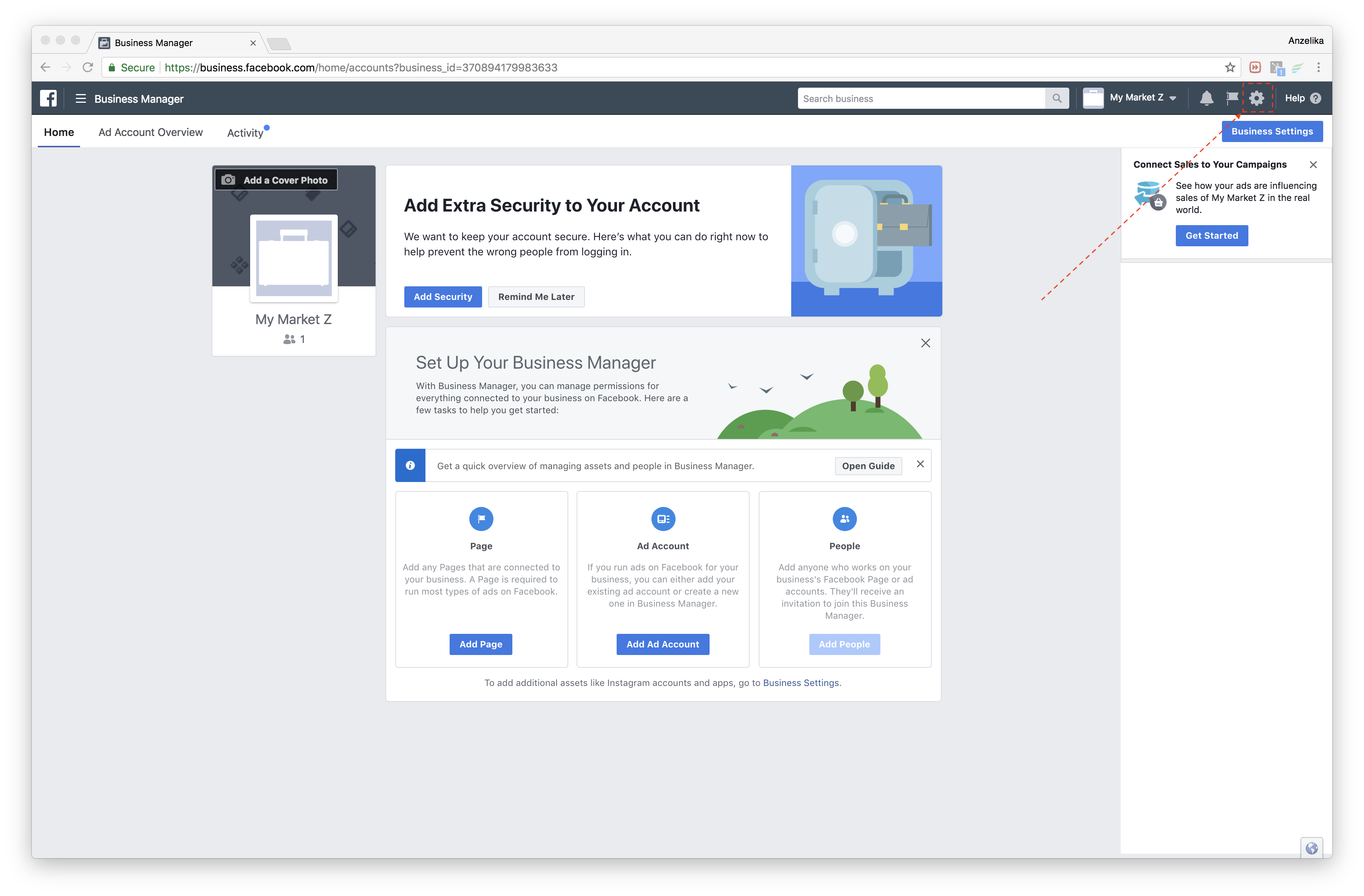 2. Open the "Users"> "People" section and press the "Add" button.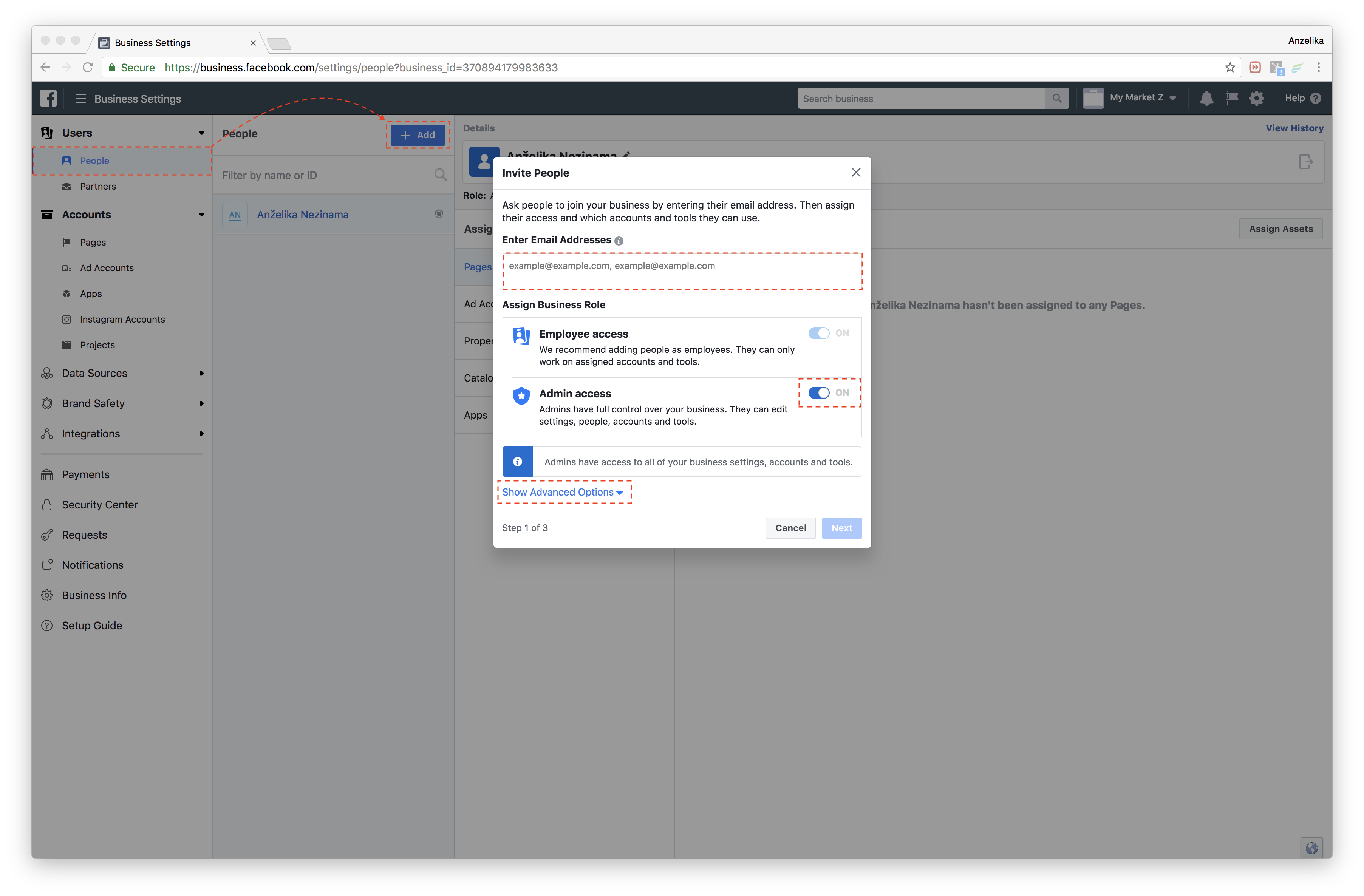 3. In the opened window, type the e-mail of the person you grant administrator privilege and check the box "Admin access"
4. Click on "Show advanced options"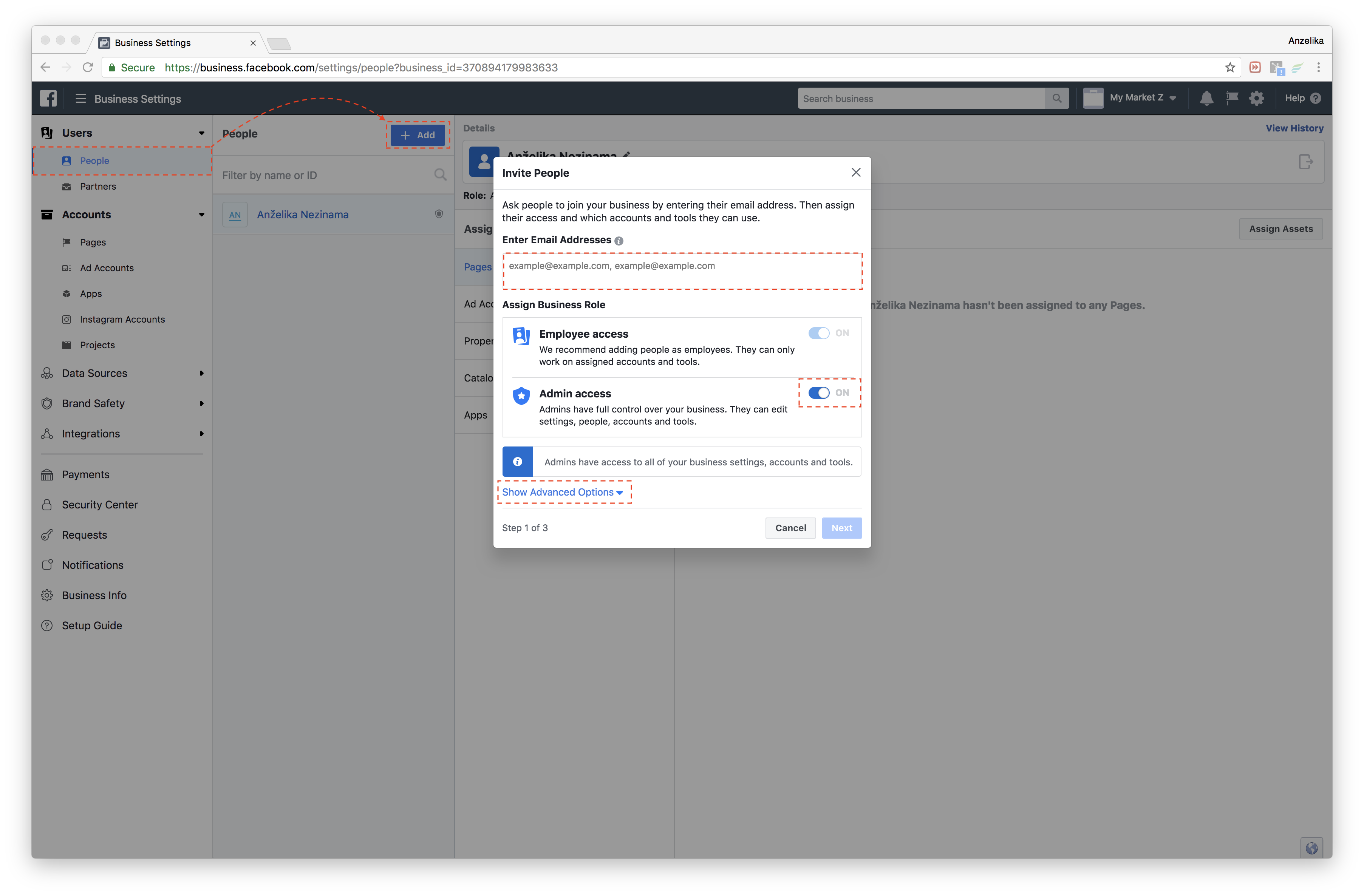 5. Mark the access next to all fields and press "Next"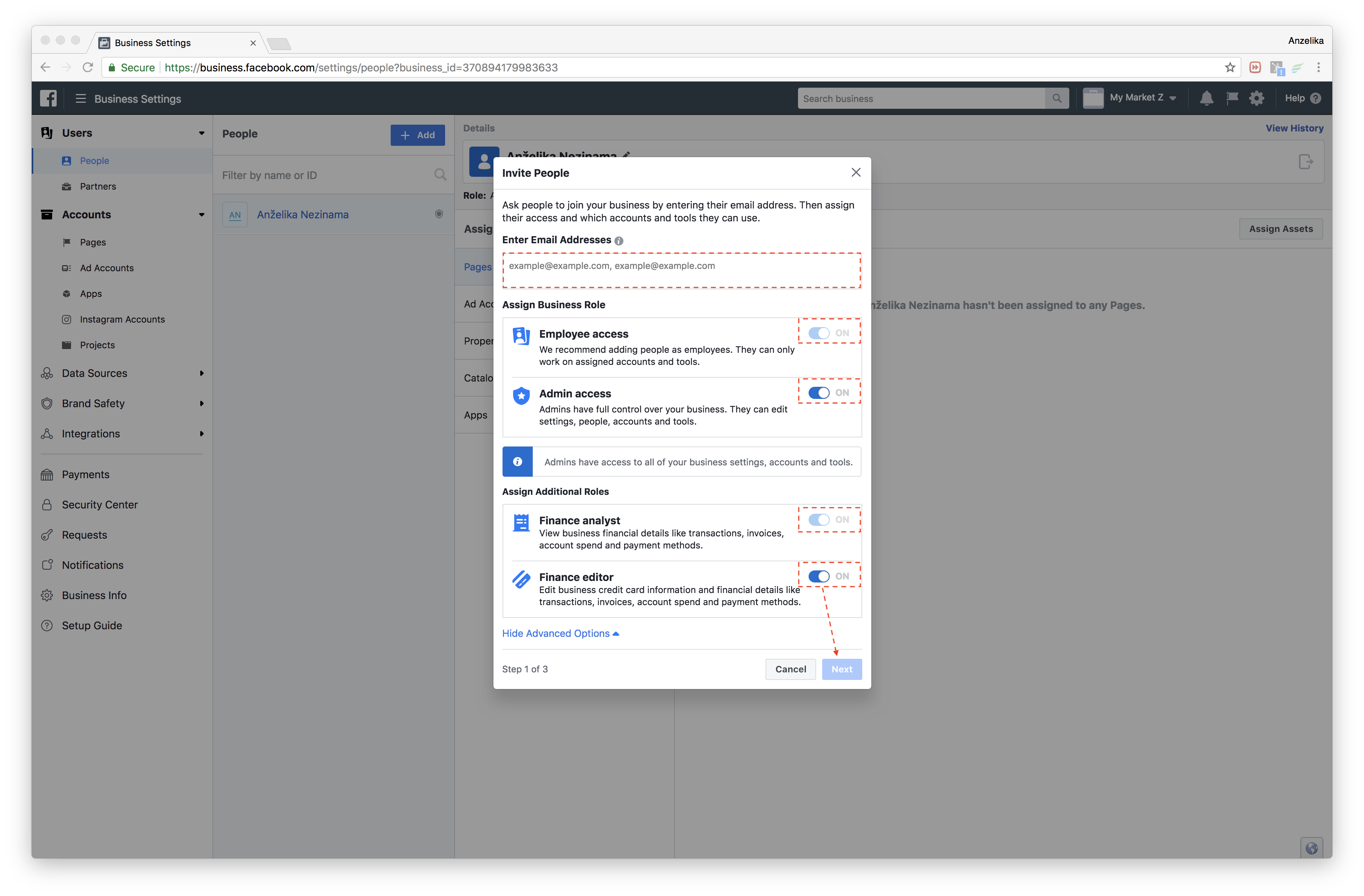 6. In the next step, press "Invite" and an e-mail with your invitation will be send to the administrator.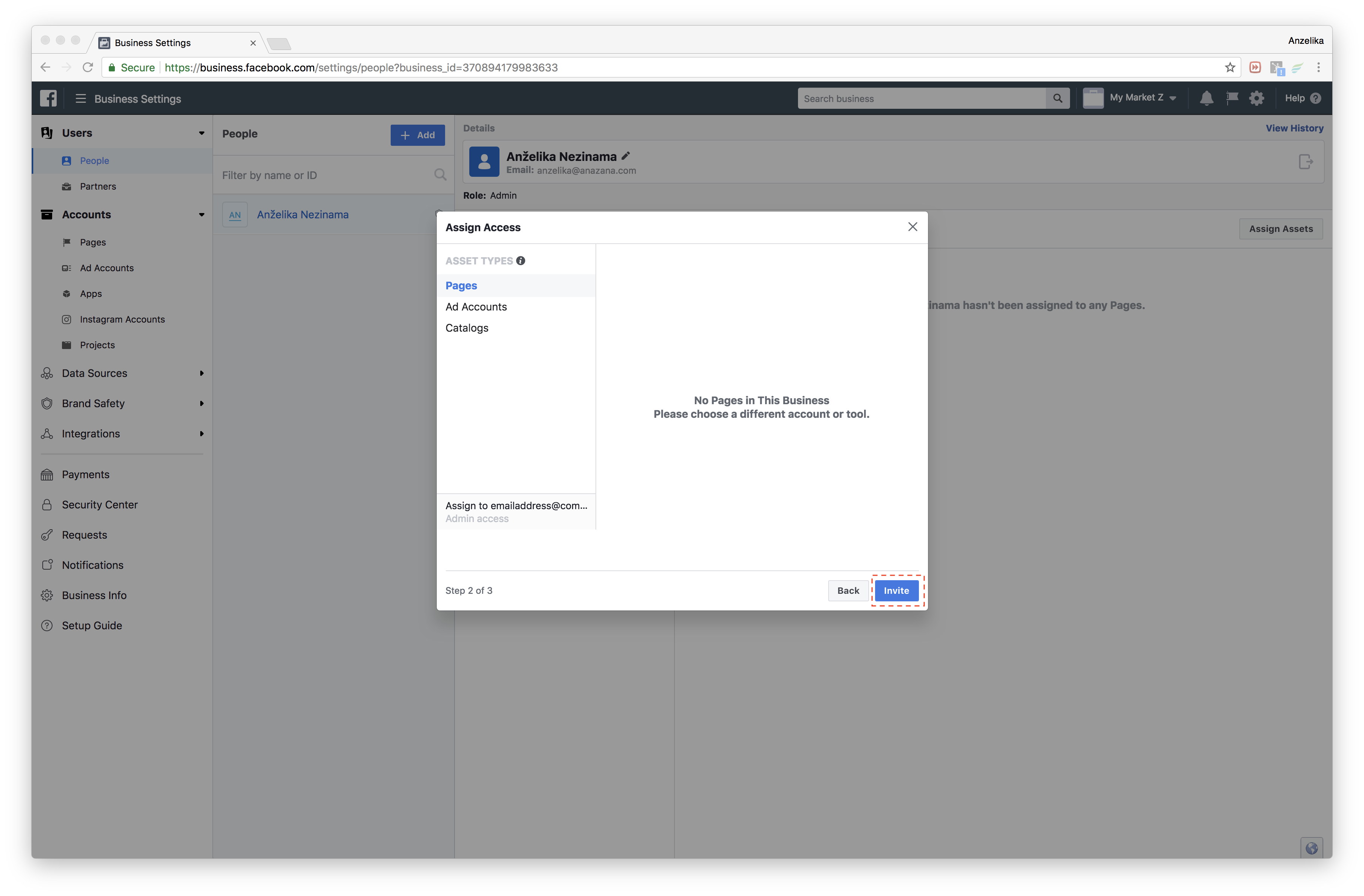 7. After confirmation, the administrator will have full control over the administration of your business account.