To download Facebook ad invoices:
2. Click "Business Manager" > All Tools > Billing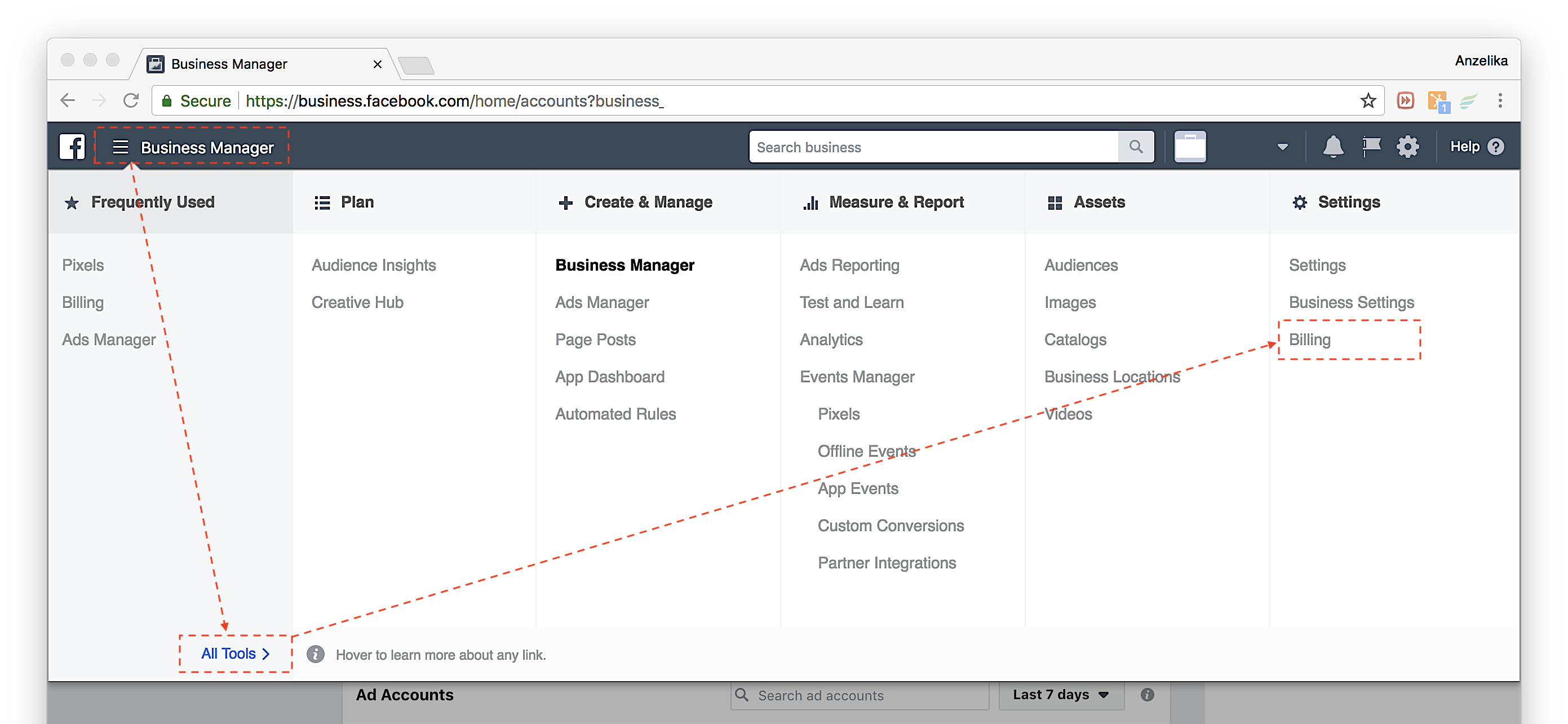 3. Select the period for which you want to download invoices
4. Click "Download All Invoices" (if you wish to download all invoices for the specific period of time)
5. Move your mouse over the "Transaction ID" number. The "Download" icon will appear for the selected payment invoice.